OKBB Baby Laundry Detergent – Fresh Oceanic:
OKBB Baby Laundry Detergent effectively cleans your baby clothes and It is perfect for babies and sensitive skin.
This detergent ingredient prevents redeposition of clay sink onto the fabrics or hard surfaces b keeping the particles suspended in the wash bath.
It is suitable for baby as the surfactant and cleaning agent used is milder compared to normal liquid laundry detergent. This detergent made the fabrics softer and odour free.
This detergent contains Anti-precipitation and Anti redeposition agent which can prevent the dirt/soil would not precipitate or redeposit on the plastic or glass surface of the washing machine.
Suitable for all your family's laundry for both natural and synthetic clothing.

Specifications:
1000 ml
Formalin Free
Chlorine Free
Paraben Free
Phosphate Free
Plant based surfactant
Anti-precipitation
Anti-redeposition
Anti-bacteria
Low suds
Remove stain and Odour
Soften Fabric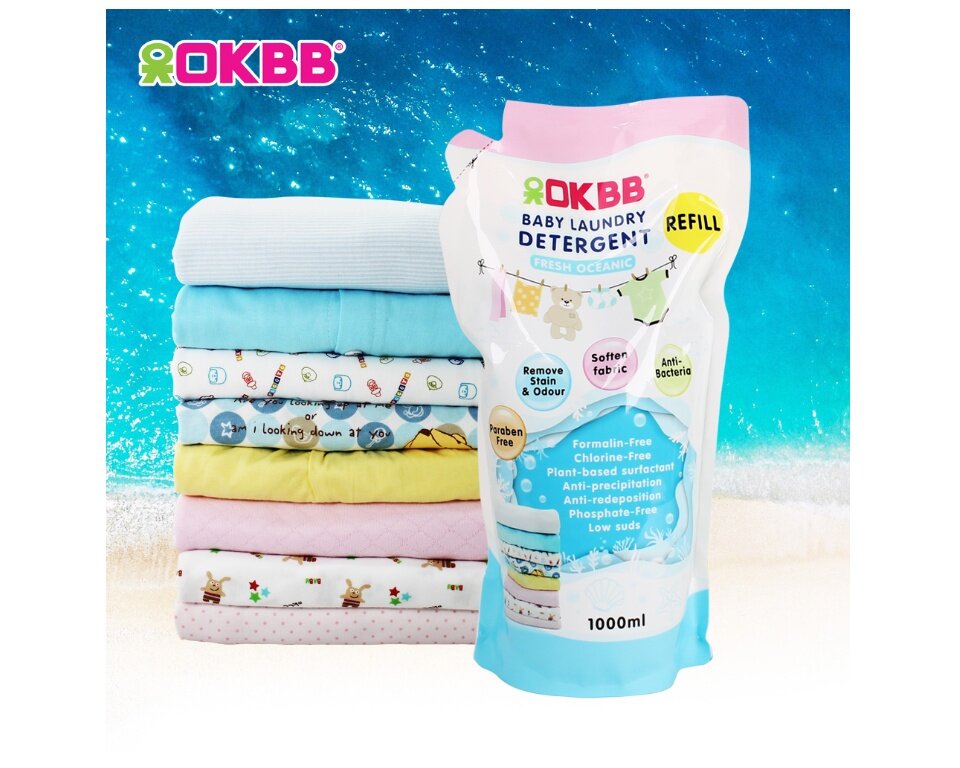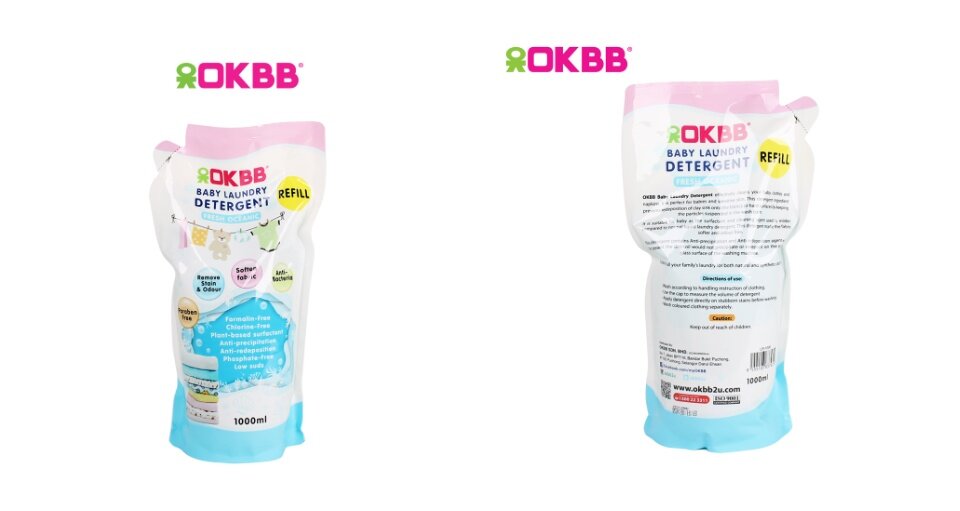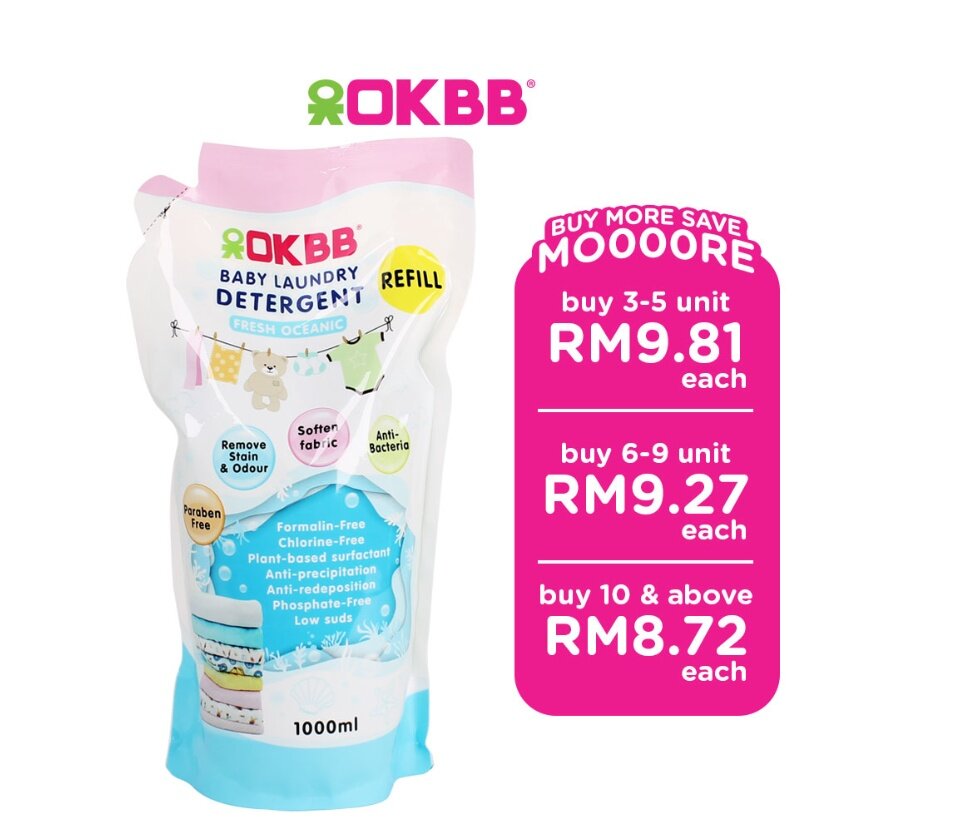 Directions of use:
1. Wash according to handling instruction of clothing.
2. Use the cap to measure the volume of detergent.
3. Apply detergent directly on stubborn stains before washing.
4. Wash colored clothing separately.
Caution:
Keep out of reach of children
⚠️ We do not ship this product to East Malaysia due to courier company limitation. Sorry for inconvenience. ⚠️