OKBB Liquid Cleanser 750ML Suitable For Infant And Baby:
Paraben FREE
For baby accessories , toys , fruits & vegetable
Plant based ingredients
No preservatives
No artificial Coloring
Remove milks fats and stains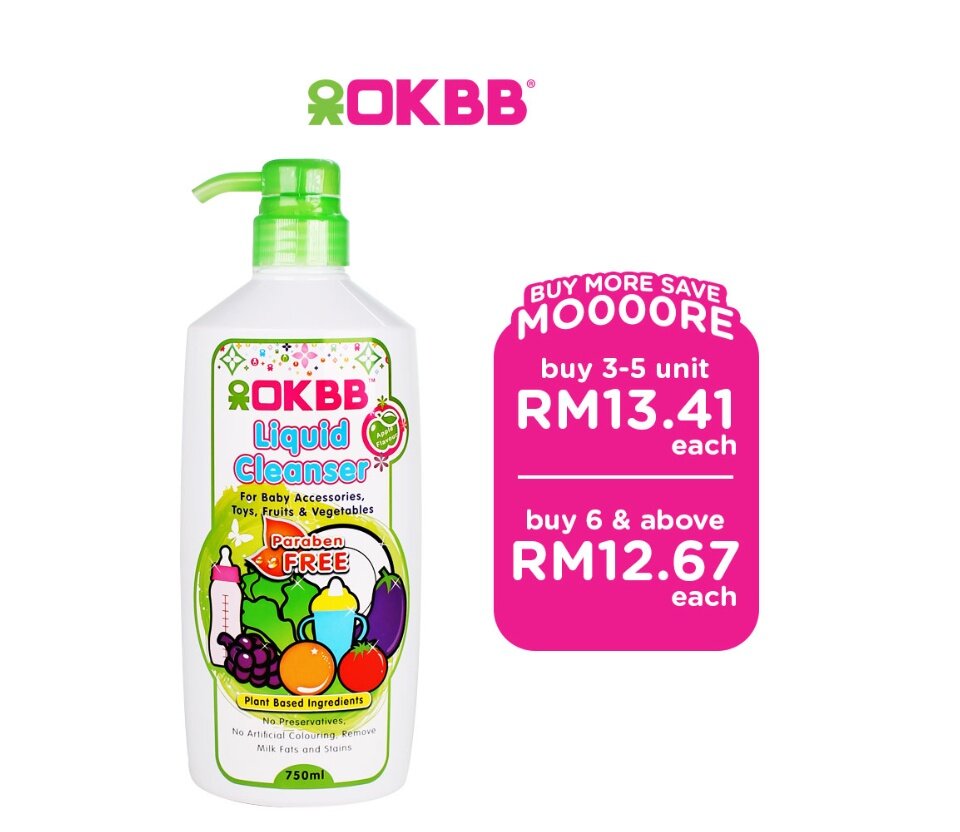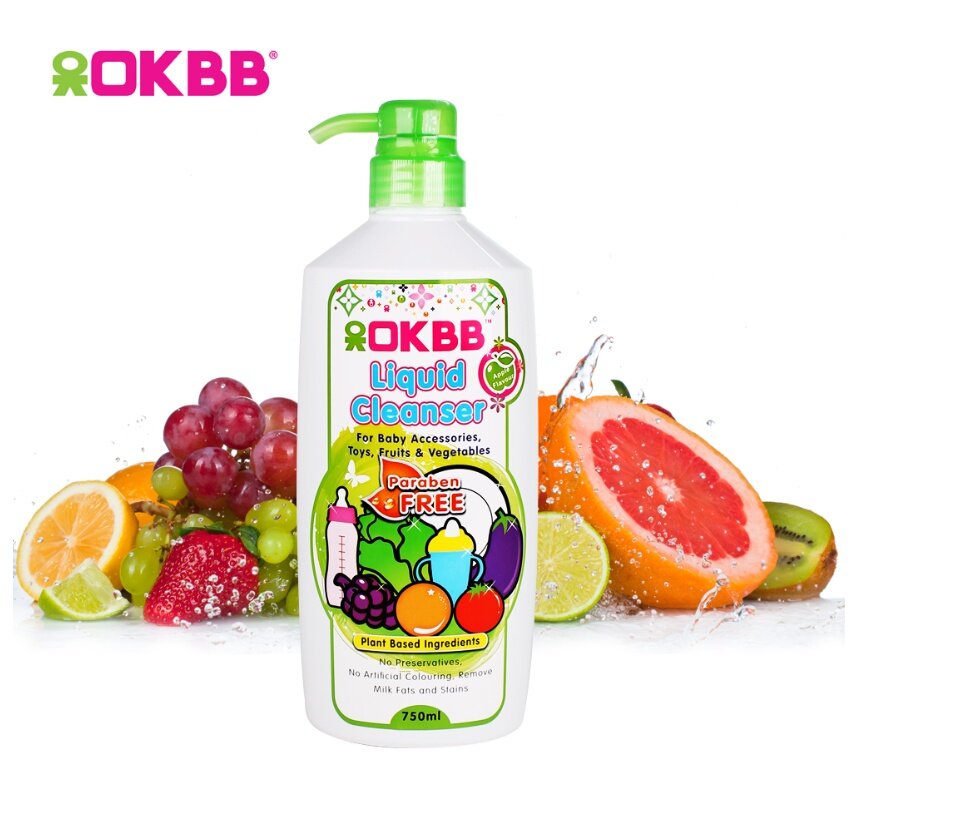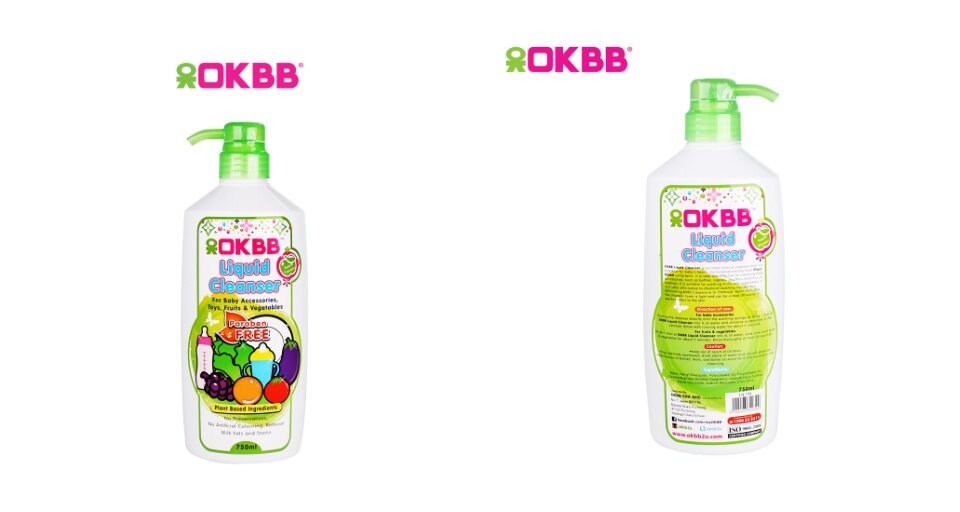 Directions of use:
For Baby Accessories – Pouring the cleanser directly onto the washing sponge or dilute 2.5ml of OKBB Liquid Cleanser into 1L of water and immerse accessories in the solution. Rinse with running water for about 5 seconds.
For Fruits And Vegetables – Dilute 1.25ml of OKBB Liquid Cleanser into 5L of water, soak and clean fruits vegetable for about 5 minutes. Rinse thoroughly at least 30 seconds.
Cautions:
Keep out of reach of children
If accidently swallowed, drink plenty of water and consult physician.
Sterilization of bottles, teats and bottle accessories is still necessary after cleaning.
⚠️ We do not ship to East Malaysia due to courier company limitation. Sorry for inconvenience. ⚠️